---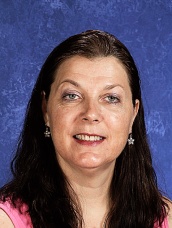 Thank you for visiting the Monticello High School's Home Page. We are happy you have chosen to visit us and we hope that you take the time to view our entire website and learn all of what the Monticello Community School District has to offer!
We have a variety of opportunities for our students such as Athletics, Career & Technical Education, Clubs & Organizations, Fine Arts, Kirkwood Community College Academies, and Concurrent Enrollment Option Courses (Formally known as PSEO) in addition to the rigorous and relevant curriculum in the core curriculum areas.

Thanks again for visiting our website and we hope that you enjoy learning about our school!
Sincerely,
Mrs. Joan Young, High School Principal, and the entire MHS Staff
---
Scroll To Top
High School Office Staff
High School Principal 319 465-3000 ext.1321

SAM Coordinator/Activities Director 319 465-3000 ext.1323

High School Secretary 319 465-3000 ext.1300

High School Counselor 319 465-3000 ext.1315

High School Counselor Secretary 319 465-3000 ext.1339

High School Nurse 319 465-3000 ext.2105

K-12 School Resource Officer 319 465-3000