To all MCSD parents & guardians,
We now use School Messenger as our notification system. As part of our enrollment into the School Messenger Notification System, you can opt in to receive text messages for weather related announcements, school emergencies, general notifications and more. However because of communication regulations, you must choose to receive these text messages. If you do not complete the steps to opt in, you will not get any text alerts from the school.
Steps to OPT IN:
Open a new text message on your mobile phone
Enter 67587 into the recipient field (who you are going to send the message to)
Type Yes into the body of the text
Push send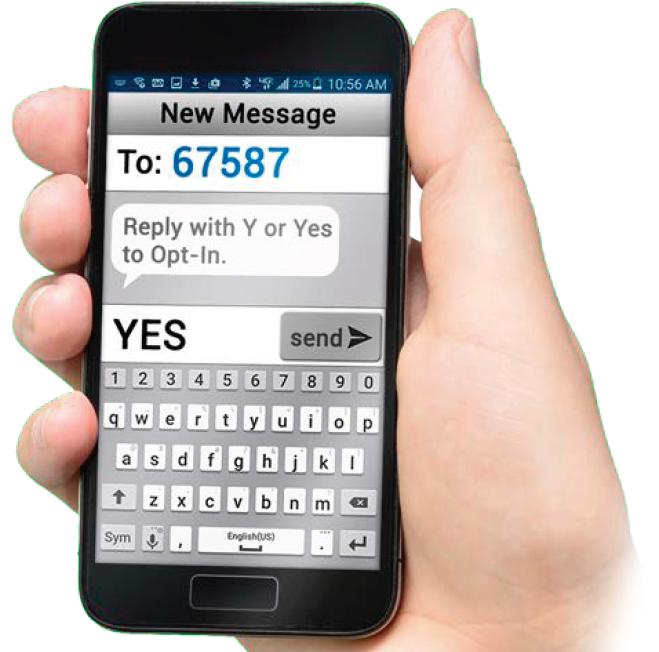 You should receive a text message right away saying that you are now enrolled into the Monticello text alert system. Sometimes this can take up to 24 hours. If you do not receive a message within 24 hours, please contact Morgan Murray-Zimmerman at morgan.murray@monticello.k12.ia.us or 319-975-6028.
*If you do NOT want to receive text messages from the MCSD, simply do not respond to the text message.
In order to get these text messages and emails you need to be sure you have a valid cell phone # and email in your PowerSchool account. LOGIN TODAY and verify your information!