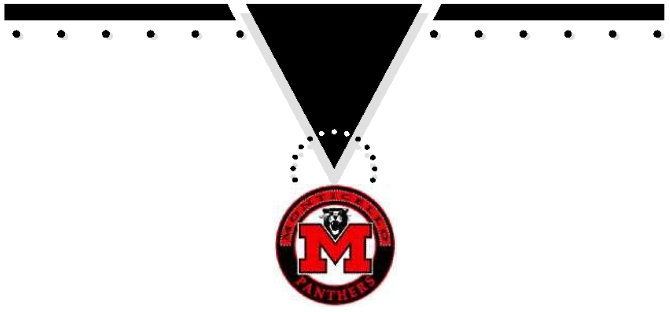 Student Bulletin: Friday, May 12, 2023
Day 1
Community Clean Up Day!
B1 8:00-8:40 (40 min)
B2 8:45-9:20 (40 min)
B4 9:25-10:05 (40 min)
B5 10:10-10:50 (40 min)
B3 10:55-12:25
Lunch A 11:00-11:25
Lunch B 11:30-11:55
Lunch C 12-12:25
At 12:30: meet at the designated locations below to take attendance and board the bus if necessary—
Oakwood Cemetery: Auditorium
Disc Golf and area behind Dollar Fresh: Gym
Riverside, Baseball Diamonds, Fairgrounds: Grass area outside of gym doors
Animal Shelter, Library, Nursing Home, and High School: Library
Main Street and Businesses: Cafeteria
Announcements
Volleyball girls—please sign up in the office if you are interested in playing next year
Seniors–check for an email from Mrs. Carlson regarding important information about returning your Chromebooks and moving information from one account to another
Jones County Safe and Healthy Youth Coalition 5K Run/Walk will be held on Saturday, June 3, at Central Park. Please see the attached registration form and flyer.
Seniors – You need to be staying current in your lunch account balance. All balances need to be paid before you graduate.
Important Dates
Tuesday, May 16–Driver's ed meeting at 5:00 pm
Wednesday, May 17–1:00 dismissal
Tuesday, May 23–NHS Induction Night @ 7:00 pm
Tuesday, May 23–Senior Honors Night @ 7:45 pm
Wednesday, May 24–1:00 dismissal
Wednesday, May 24–Seniors last day!
Sunday, May 28–Graduation Ceremony at Dean Nelson Field @ 2:00
Monday, May 29–No School
Thursday, June 1–Last day of school 1:00 dismissal
Silver Service Opportunities
Employment Opportunities
We have been contacted by Kathy Dirks who is a food vendor at the fair. She is looking for workers for this summer. If you are interested in this, please contact her directly at 319-389-9002.
Guidance News
Are you undecided about future career plans? meet with a Career Counselor via Zoom. Space is limited so contact Julie Welter (julie.welter@kirkwood.edu) ASAP to set up an appointment.
SENIORS: Here is the link to access scholarship information. Please note that the links are updated as we get them. If you have any questions on a specific scholarship, please email Alyssa (alyssa.mcnally@monticello.k12.ia.us).
Activities
Girls regional golf meet at Monticello @ 10:00 am
Girls/Boys soccer at Maquoketa starting @ 5:00 pm
Lunch
Today: Garlic cheese bread, salad, cucumbers and tomatoes, watermelon