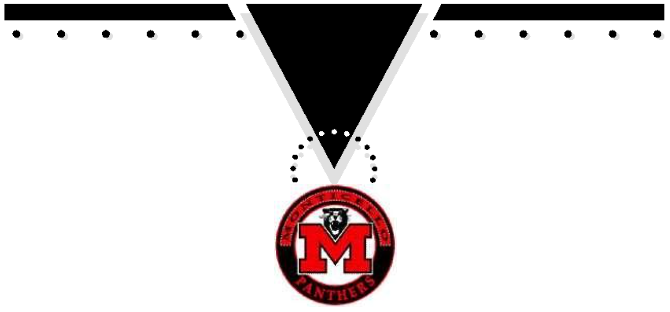 Student Bulletin: Monday, May 1, 2023
Day 2
Announcements
Seniors – The 4th of July Parade committee is looking for 3 senior MHS students to help judge the 4th of July Parade floats. If you are interested, see Mr. Hospodarsky.
Summer driver's ed: There will be a parent/student meeting on May 16th at 5:00 pm in the HS auditorium. This is when you will register for the online classes and get your summer driving schedule.
Important Dates
Wednesday, May 3–1:00 dismissal
Tuesday, May 9–KCC 2nd semester ends
Wednesday, May 10–1:00 dismissal
Tuesday, May 16–Driver's ed meeting at 5:00 pm
Wednesday, May 17–1:00 dismissal
Tuesday, May 23–NHS Induction Night @ 7:00 pm
Tuesday, May 23–Senior Honors Night @ 7:45 pm
Wednesday, May 24–1:00 dismissal
Wednesday, May 24–Seniors last day!
Sunday, May 28–Graduation Ceremony at Dean Nelson Field @ 2:00
Monday, May 29–No School
Thursday, June 1–Last day of school
Silver Service Opportunities
Employment Opportunities
We have been contacted by Kathy Dirks who is a food vendor at the fair. She is looking for workers for this summer. If you are interested in this, please contact her directly at 319-389-9002.
Guidance News
Are you undecided about future career plans? meet with a Career Counselor via Zoom. Space is limited so contact Julie Welter (julie.welter@kirkwood.edu) ASAP to set up an appointment.
SENIORS: Here is the link to access scholarship information. Please note that the links are updated as we get them. If you have any questions on a specific scholarship, please email Alyssa (alyssa.mcnally@monticello.k12.ia.us).
Activities
Boys golf vs. Bellevue at Monticello @ 4:00
Girls golf at Bellevue @ 4:00
Boys track at Camanche @ 4:00
Boys soccer at Cascade @ 5:00
Lunch
Today: Salisbury steak, mashed potatoes & gravy, corn, dinner roll & butter
Tomorrow: Chicken club, seasoned potatoes, green beans, orange wedges